What it will do for YOU:

Prevents loss and theft of your bags and fabric items.

Finally,
YOU can ID your name on all your bags and fabric items like a pro!

Helps
get your stuff returned to YOU.

Saves time and money
compared to commercial alternatives.

Your name or ID will be
professionally
inscribed on all your bags & fabric items.

It is
fun to use!
Guaranteed results...
or your money back! (No Questions asked)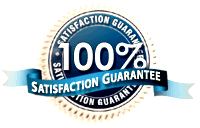 It's like an insurance policy
for all your stuff !
A "must have" item for mom's with families and kids!
Special Features:

Incredibly fast and easy to use. Takes only a minute or two to set up. Second and third applications takes only seconds!

Fastencil paint
won't wear off
and is
machine washable.

Beautiful lettering
looks like silkscreen or embroidery!

Reusable dozens and dozens of times
on sport bags, luggage, backpacks and most fabric items.

Lets Everyone ID their stuff like a pro!

Includes 6 vibrant colors: White, green, violet, royal blue, pink, and yellow.

Includes 8 Fastencil strips and over 150 stencil letters to ID and personalize all your things.
Exclusive Patented Process
"You will not believe how easy this works! How cool it looks!